Tunisia88 supports 590 after-school student-led music clubs. These clubs follow an Annual Cycle of activities, including Leadership Trainings for social cohesion, and Creativity Trainings so that they are empowered to create their own songs, with their own words, melodies, messages, an videos. And also, create their own events to make positive impact in their communities.
Tunisia88 clubs reflect the results of a spirit of leadership among members paired with adult support; as well as the artistic imagination associated with the belief that we can bring our reality closer to our ideals.
- Kimball Gallagher, Executive director
THE PROGRAM
TUNISIA88
Under the High Patronage of His Excellency the President of the Republic.
Guided by the convictions that music cultivates respect for differences and that music can be a window on the world, Tunisia88 is a program that has introduced and now maintains the practice of music in each of Tunisia's public high schools by systematically promoting the sustainability of clubs for youth and by youth.
Each Tunisia88 Club is guided by a student elected by club members, and a mentor who usually works as a teacher in the same high school but is not necessarily a music teacher. Tunisia88 Clubs hold weekly meetings, plan music events in their communities, and participate in music composition contests. 400 members of Tunisia88 participate in our national choir program which forms a network of 6 regional Polyphonic Choirs and 5 regional Arab Choirs & Orchestra.
Phase I of Tunisia88 organized 88 concerts and founded 76 Tunisia88 Clubs in public high schools in all governorates of Tunisia. Phase II of the program created a music club in each of the remaining 511 public high schools in Tunisia. Phase III of the program ensures the sustainability of the 587 music clubs in all public high schools, as well as the installation of clubs in 3 private high schools.
Tunisia88 is a joint program of the Tunisian NGO Action et Développement Solidaire and 88 International. It benefits from the support of the European Investment Bank Institute and the Ministry of National Education of Tunisia. The program enjoys the high patronage of H.E. the President of the Republic. This program was carried out essentially in cooperation with the IFA, during the first two phases. For the third phase, we have secured contributions mainly from Tunisian sponsors.
Club Booklets
Each club receives this booklet, which describes the various aspects and content of Tunisia88, as well as the annual cycle of activities.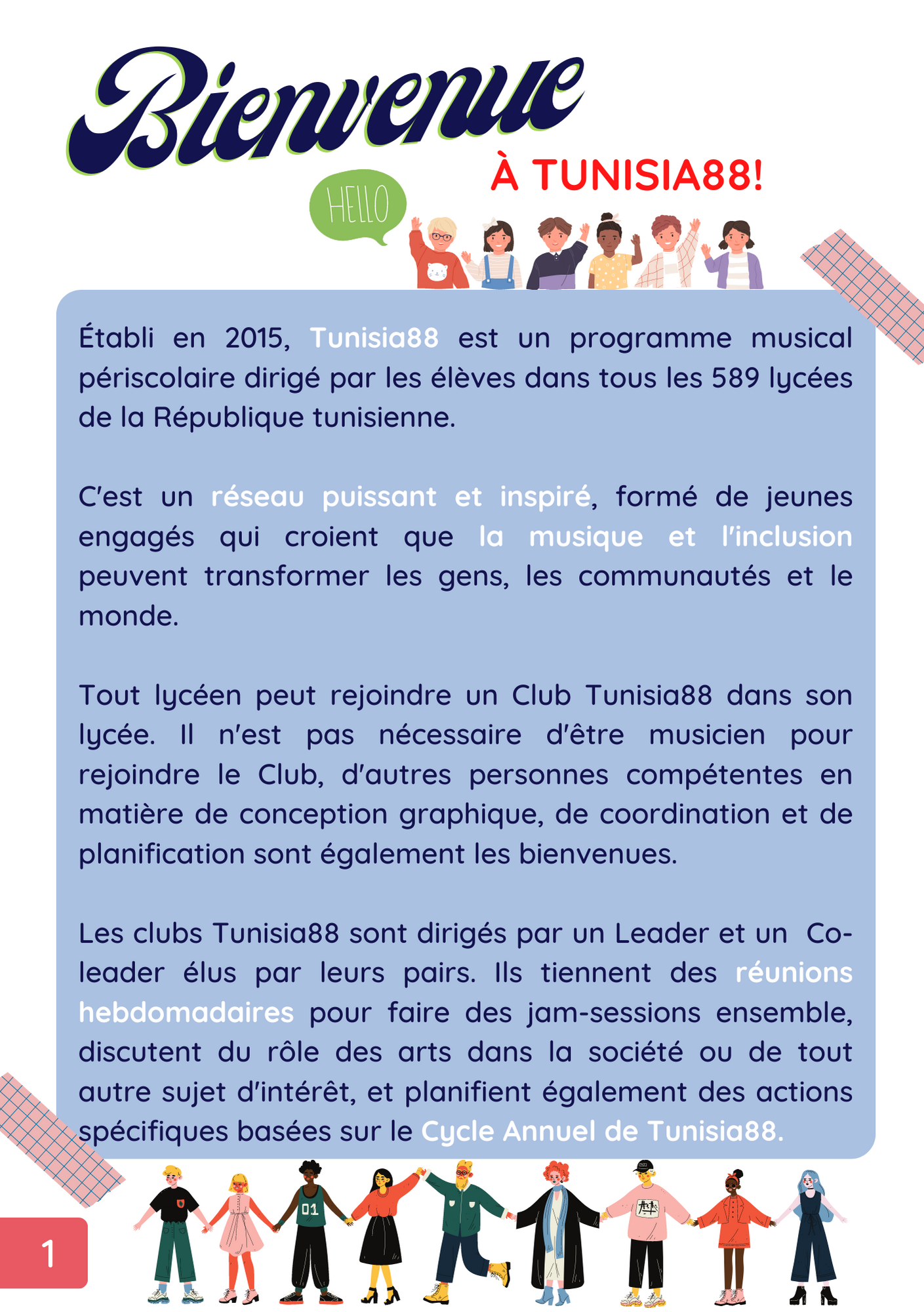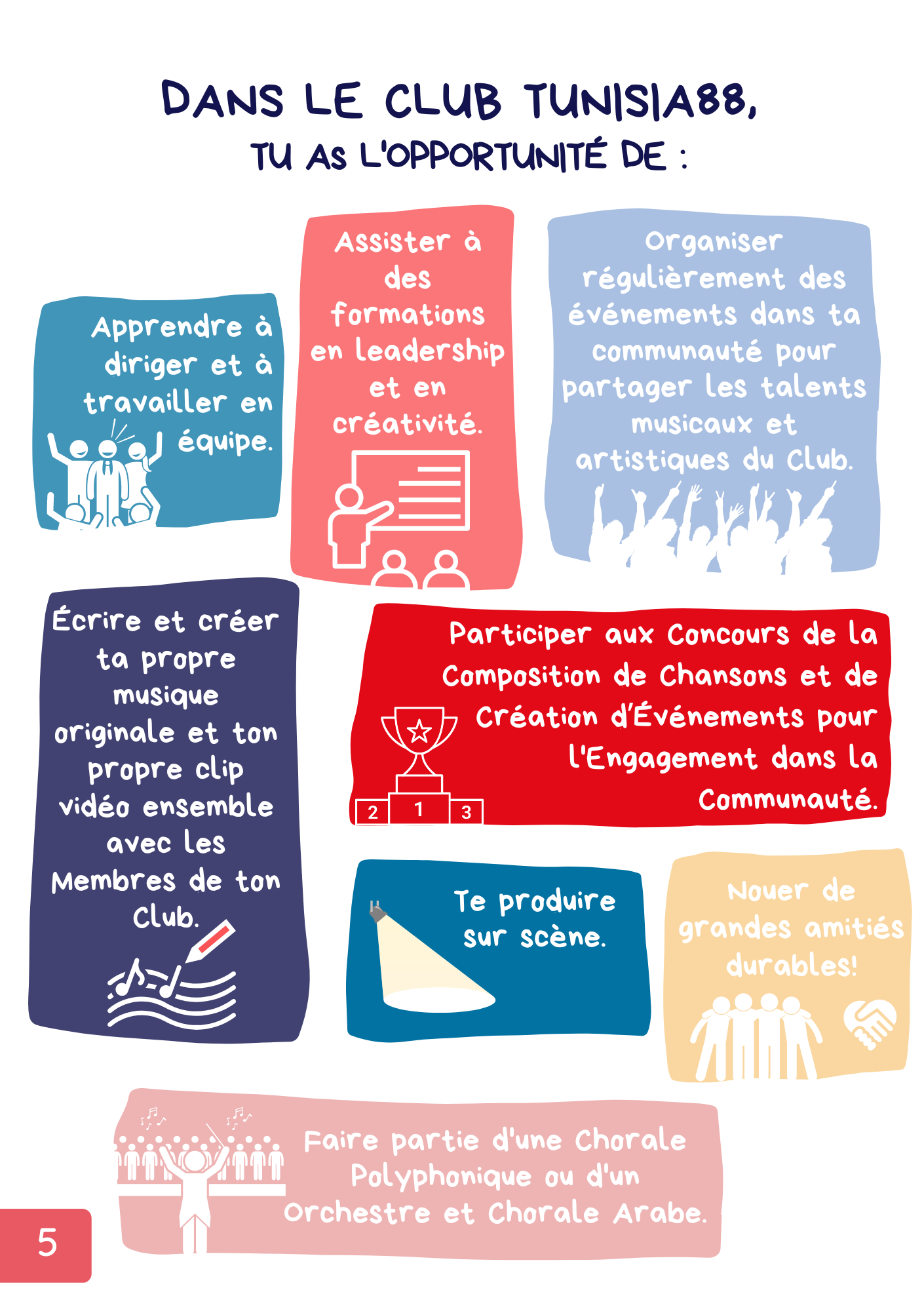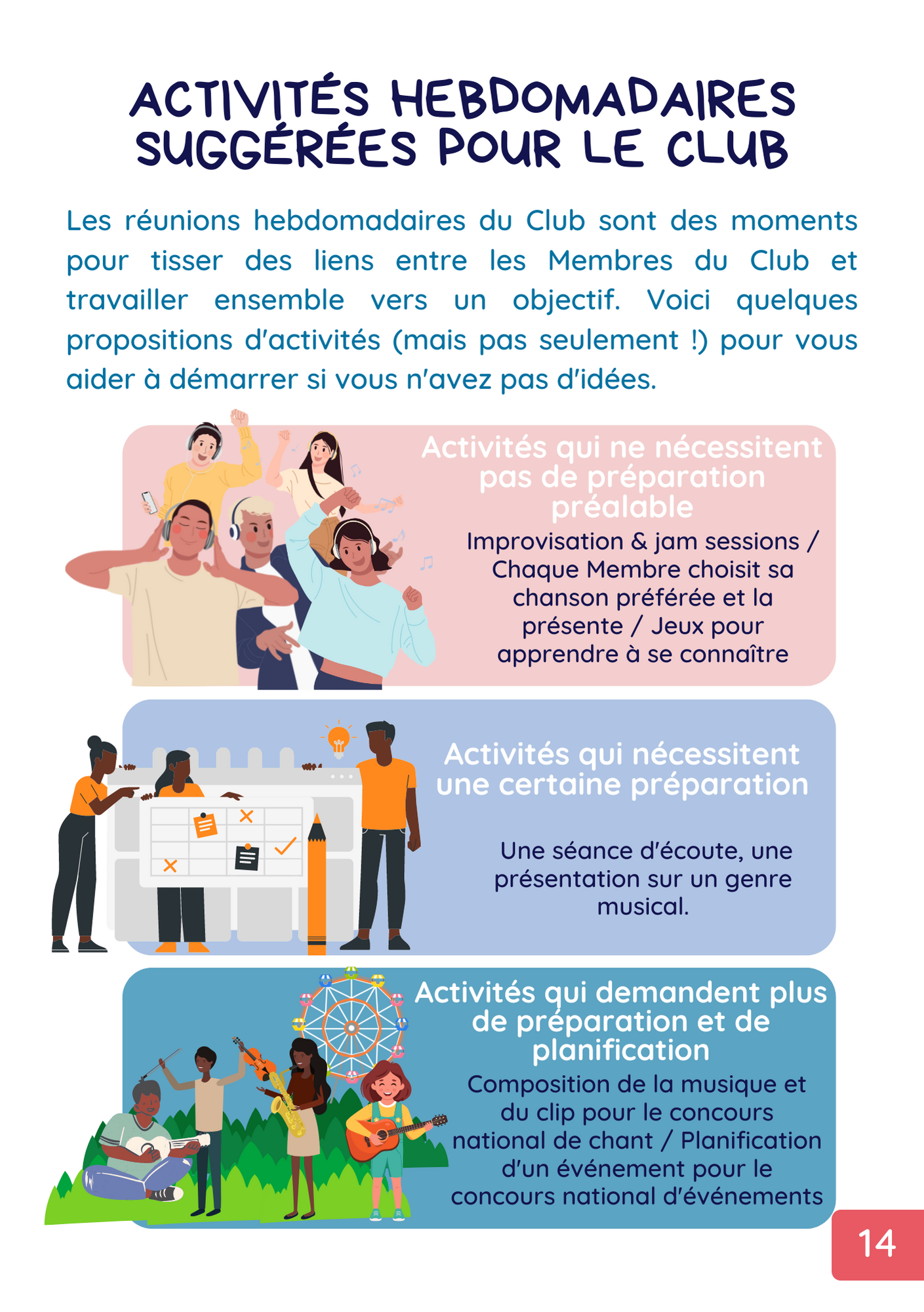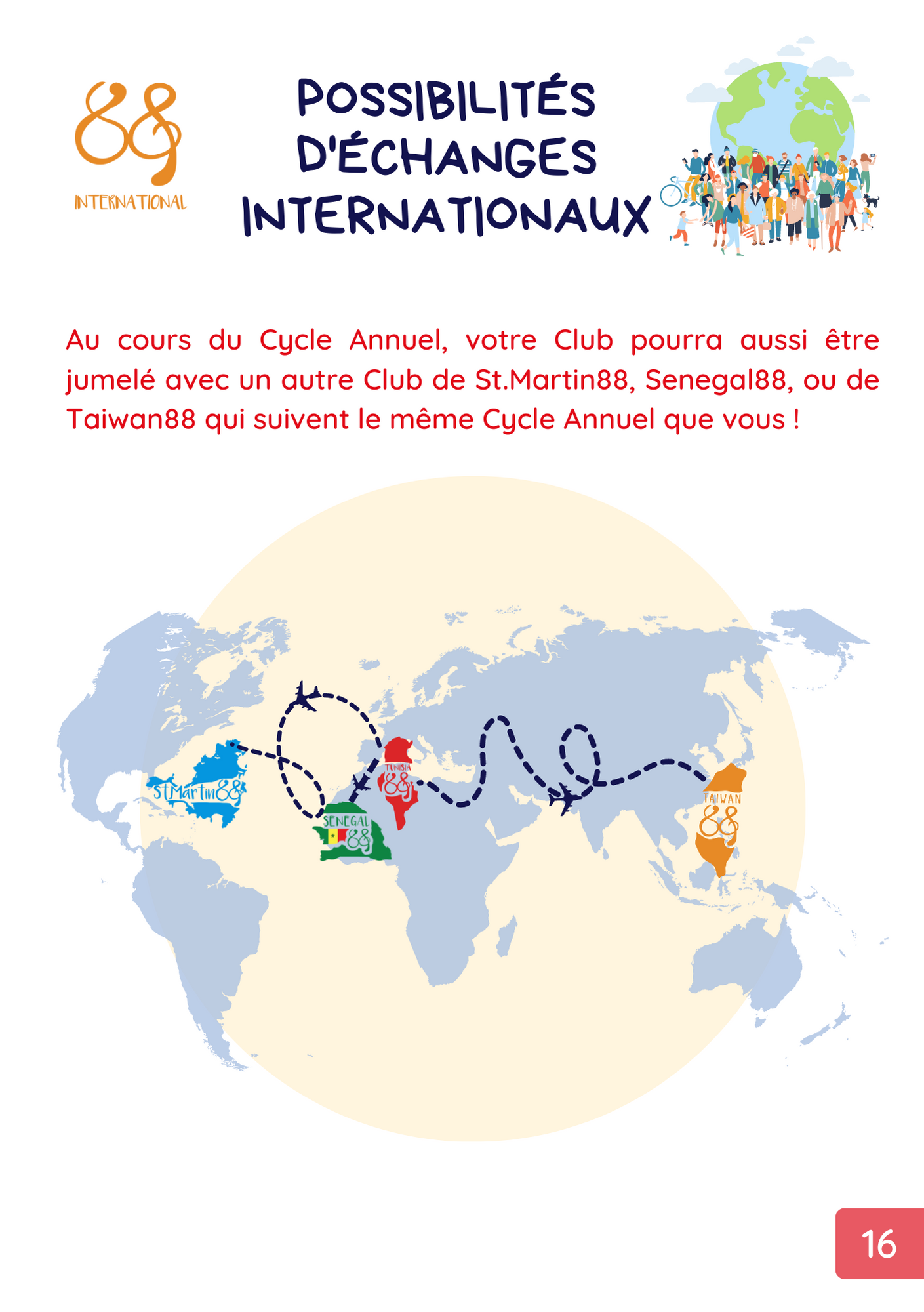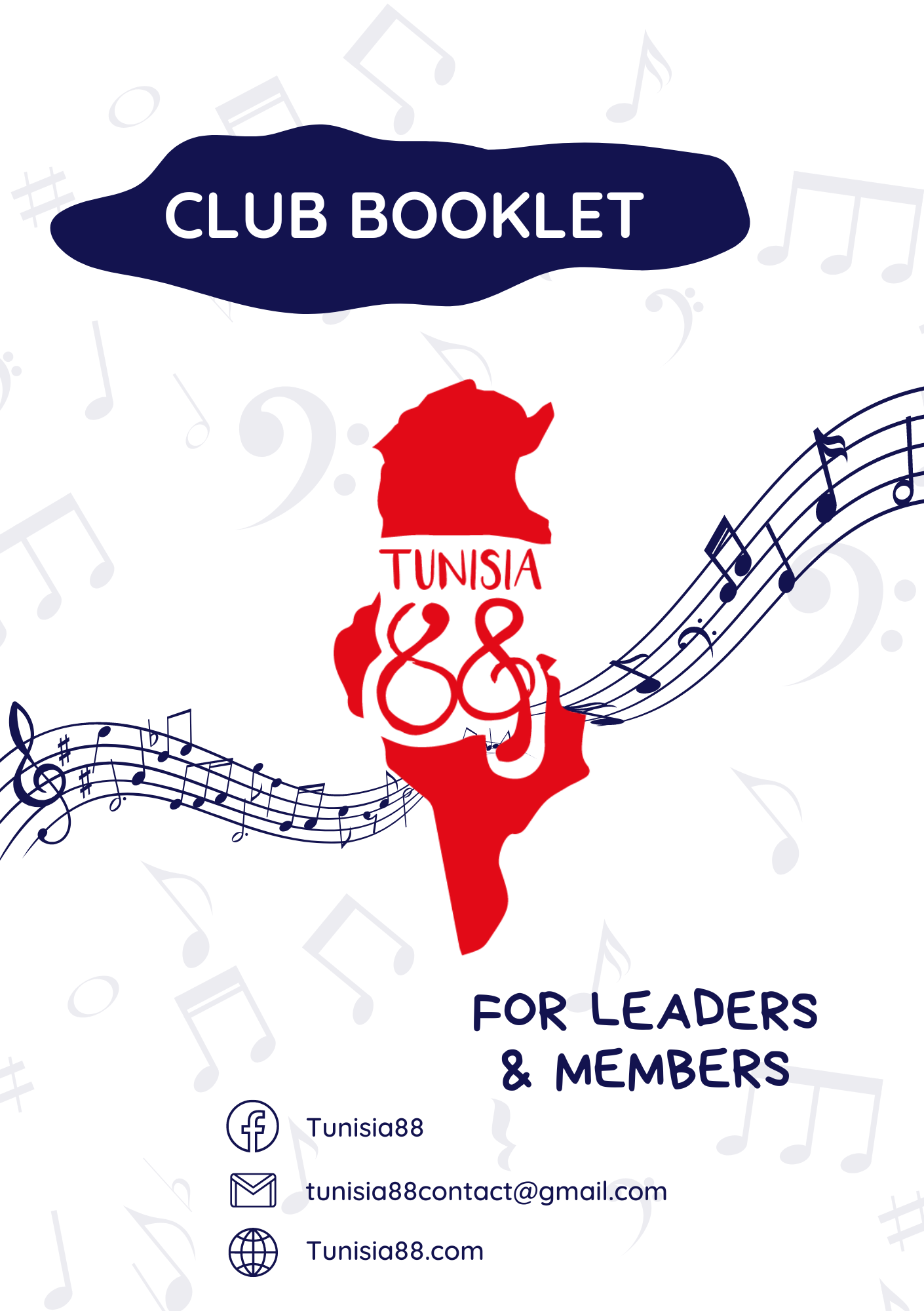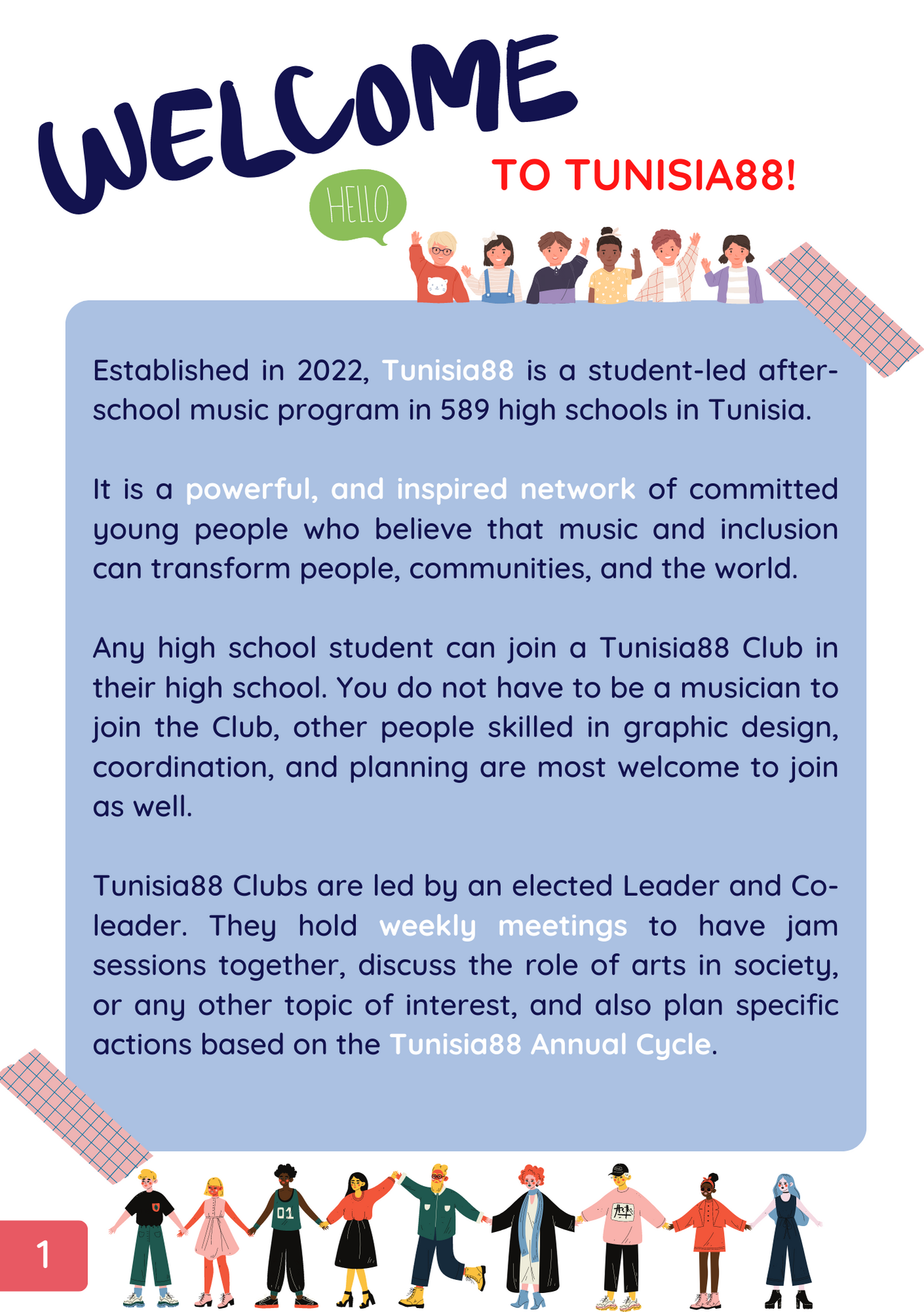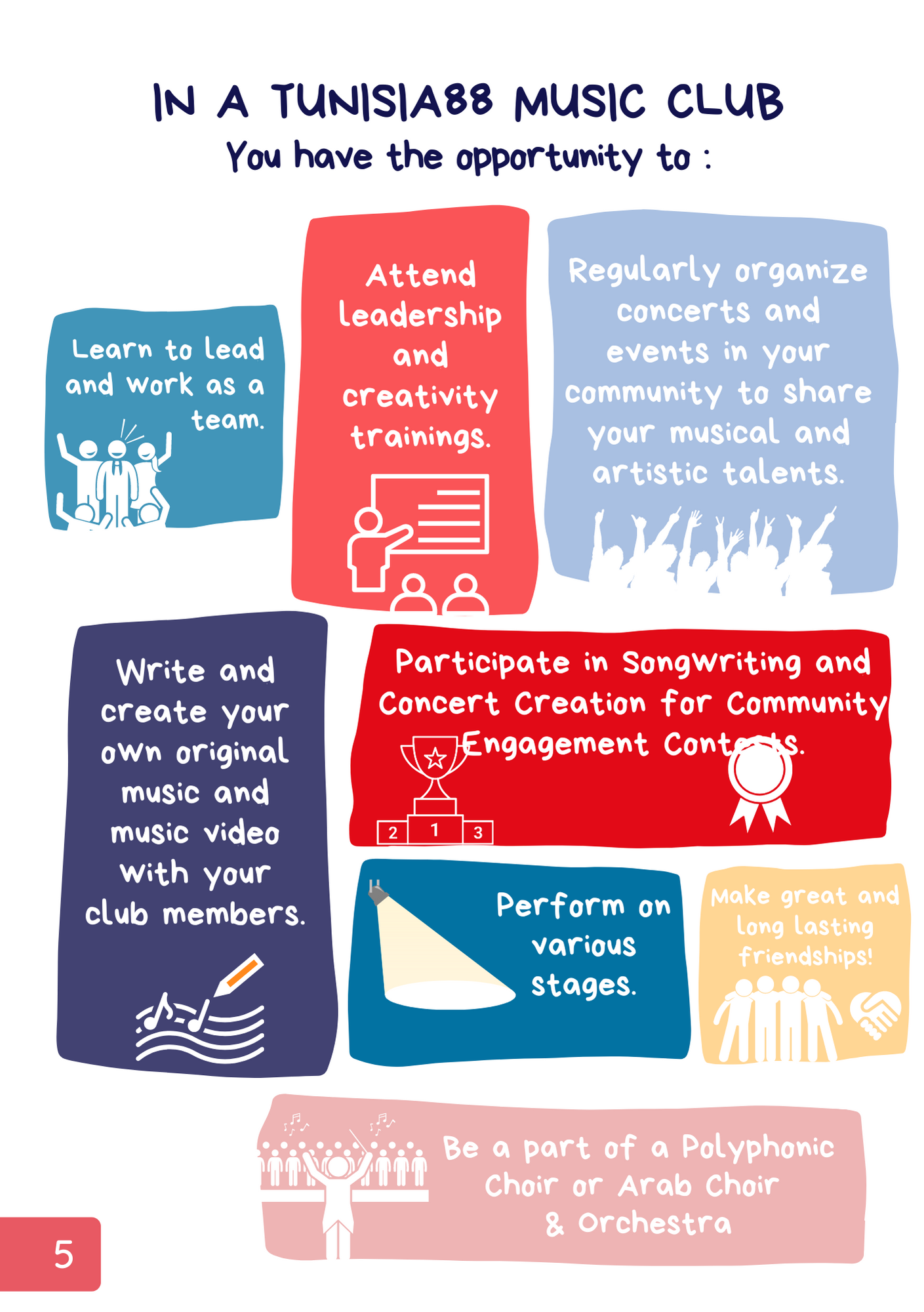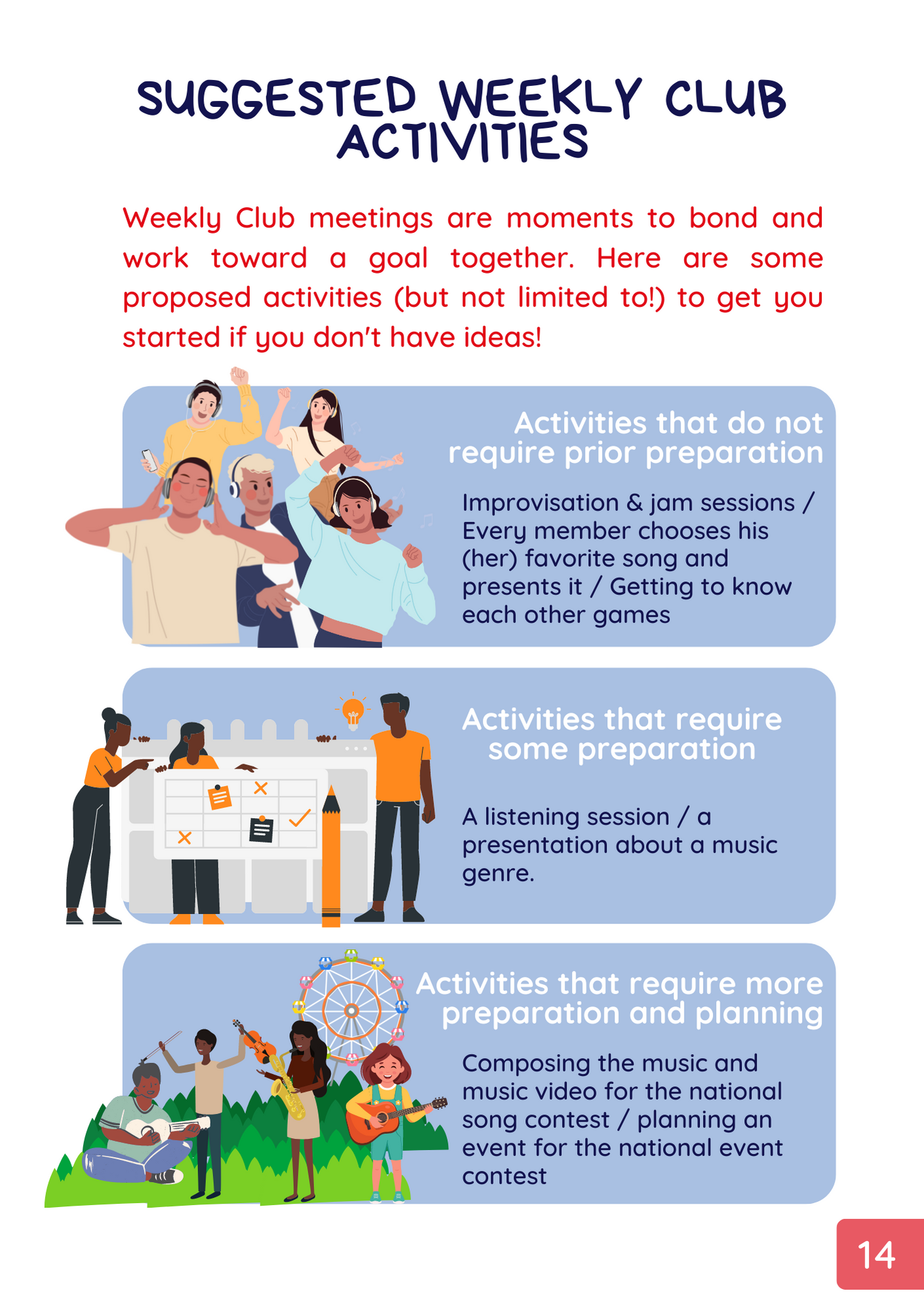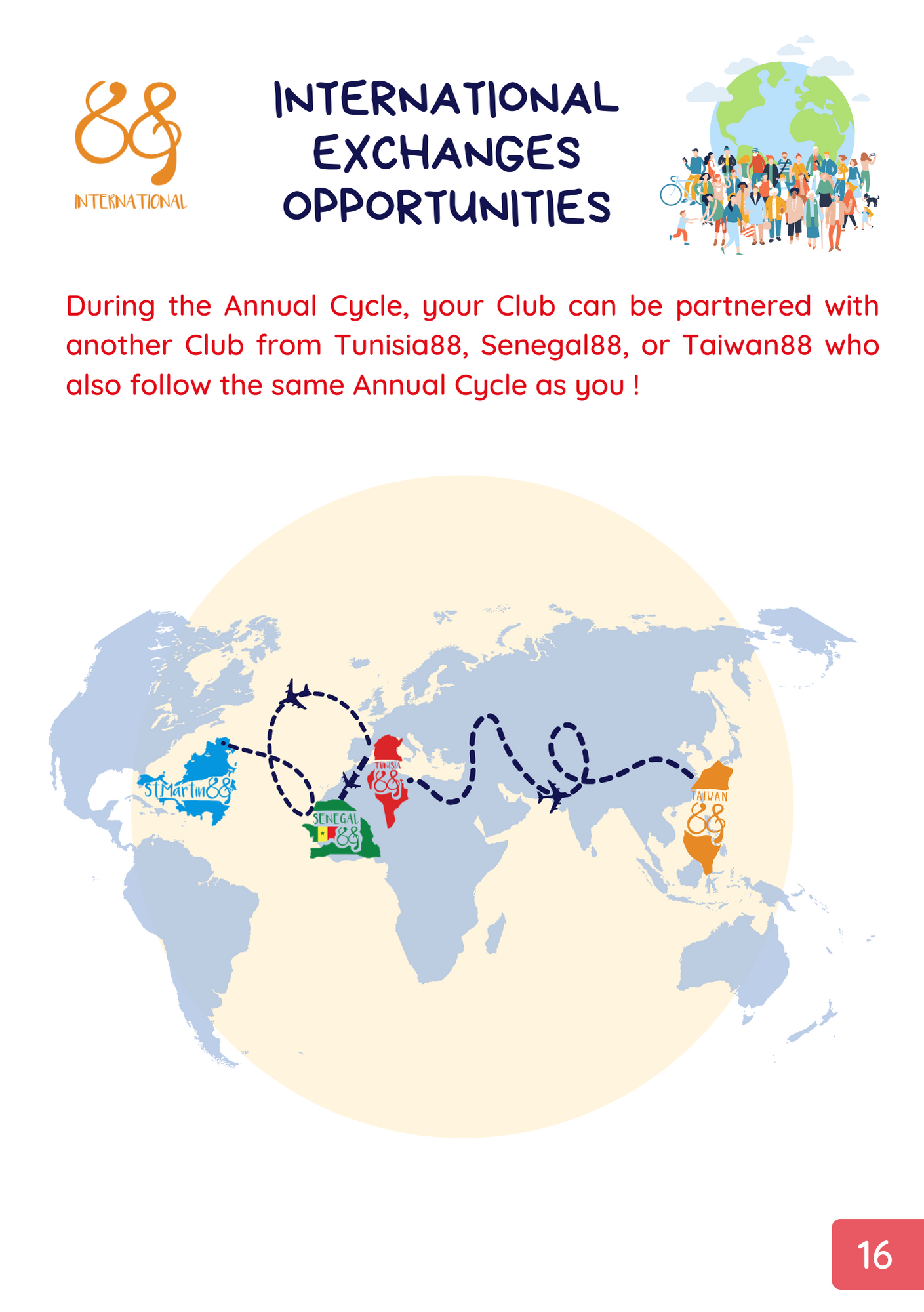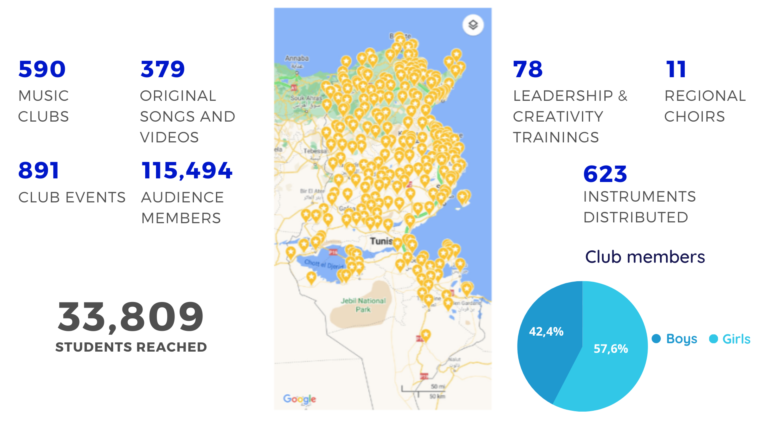 Music cultivates respect for difference
In Tunisia, wonderful things are possible
Tunisia is a leader in the arts in North Africa
Musicians can be global citizens
Excellence inspires excellence
Gallery
Memorable moments