Kimball Gallagher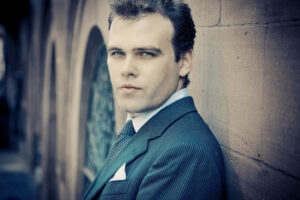 Kimball Gallagher has established himself as one of the most dynamic and versatile pianists on the scene today. His keyboard sensibility, coupled with his entrepreneurial spirit, has allowed him to explore a wide range of creative projects. Critics have described him as a "dynamo," "sunny and delightful," and "a lightning bolt." Gallagher's sold-out 2008 debut at Carnegie Hall launched his international The 88 Concert Tour, a tour that revives living room culture through a series of more than 300 performances in a variety of non-traditional venues. Gallagher has traveled to seven continents, performing in 35 countries, and has appeared at prestigious venues and intimate gatherings around the world, from the Kennedy Center to Kabul, from Bombay to Boulder, from Chicago to Shanghai, and from Tuscany to Tunisia. The 88 Concert Tour culminated in Gallagher's 2015 recital at Carnegie Hall in New York City, which led to the creation of 88 International, an NGO that initiates and implements large-scale music education programs around the world.
88 International, under Gallagher's leadership and in partnership with numerous institutional partners, has launched large-scale music education and life skills programs in Myanmar, Tunisia, Taiwan, Senegal, St. Maarten and Chile. Together, these programs have provided more than 200,000 students worldwide with access to music in person. Gallagher's recordings include the complete Chopin Etudes, Mussorgsky's Pictures at an Exhibition, a Liszt CD featuring his epic B Minor Sonata. In addition, he has recorded 88 of his own preludes, each dedicated to a different person he met during his 88-concert tour. A Boston native, Kimball Gallagher earned his undergraduate degree at Rice University in the studio of Jeanne Kierman-Fischer, and his Master of Music degree as a student of Robert McDonald at the Juilliard School. He has travelled to Tunisia over 80 times.
For more information, please go to www.kimballgallagher.com and www.88international.org.